When you are looking of commitment, quality, service, affordability and on-time work in construction and logistical sectors, there is only one company and name in Afghanistan that sets the standard and its (S.G.G). Sohail Global Group is the most reliable, on-time, good quality and solutions provider in the general construction and logistical works with long term experience providing top quality services throughout the country and is connected to everywhere in the world.
S.G.G is one of the leading construction and logistics company in Afghanistan, with several offices throughout the country. We have also established our business in overseas in conjunction with our offices in Kabul offering extensive engineering, construction and logistical services to perform a Reinforced Concrete, Cast In Place Concrete, Tilt-up Construction, ANP and ANA Head Quarters, ISAF and ARMY Compounds, Pre-Engineering Buildings, Containerized Camps, Housing Units in the construction sector and Armored Vehicles, Soft Skin Vehicles, Security Material, Force Protection Material in logistical sector, MHE, Agricultural Machinery and Irrigation Systems in the agriculture sector. We have a proven track record for delivering large and challenging projects on time and within budget. Sohail Global Group's approach to detailed and methodical planning translates into "no surprises" for our clients.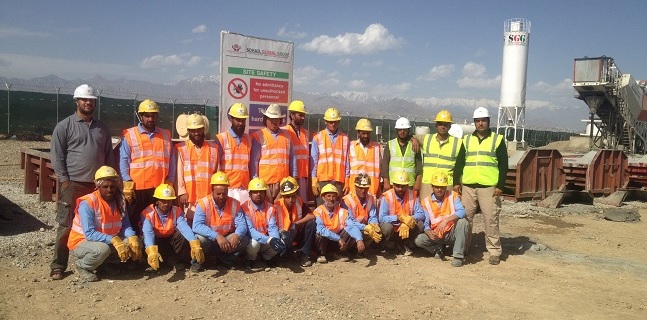 As employee-owners, our people are dedicated, have high expectations based on the company's past success, and bring a sense of urgency to every project. Sohail Global Group is successful because we have people with the ability and desire to build exciting and challenging projects. Our people have a drive to excel and the willingness to accept new responsibilities. They explore new ideas. They seek better solutions. They are enthusiastic, hardworking and committed to quality and excellence, are experienced with international firms on construction and logistics projects.
Keys of Success: Sohail Global Group has long term experience in the construction and logistics sector throughout the country and is able to handle your projects in a successful and within on time manner. The crew we assign for our projects are more than 10 years experience in the relevant fields. We use high quality products and material on handling our projects in a successful manner.